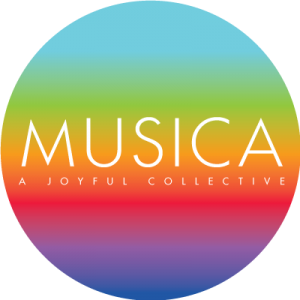 "Musica" Choir
Science is revealing the benefits of group singing – and there are plenty of them. But you don't need science to know that singing with Musica is a great way to find your voice and have fun at the same time.
Singing should be joyful, and with Musica, you can be sure it will be.
Musica is a non auditioned community choir for women based in Coorparoo, right in the heart of Brisbane. With a mission to connect women through song and help them find and use their voices, Musica will help you develop as a singer, grow as a performer and have a great time doing it.
Directed by experienced singing voice specialist, vocal coach and choral conductor Melissa Gill, it's a great way to find and share your voice.
Fun For All
Musica is full of women who love to have a good time while working together to make music. Balancing continual improvement with large doses of fun, you can sing great repertoire in a joyful social context. As a bonus, you'll also sing almost every genre under the sun.
Valuable Rehearsals
With Melissa as your director, Musica rehearsals feel just like a big group singing lesson. In addition to conducting, Melissa helps you find and develop your voice, coaching you to become a more confident singer and performer, and ensuring you're continually improving.
Performance Opportunities
Music was written to be performed, and performing is one of the best ways to build your confidence as a singer and performer. As a part of Musica, you'll learn, grow and improve with regular performances, including charity fundraisers and Musica showcases.
Ladies Only
There aren't many opportunities to sing in a women-only choir. But with Musica, you can do just that. We invite all women in the greater Brisbane area to check out our Brisbane community choir and become part of the family.
Sing with Musica
If you want to join a Brisbane community choir for women, Musica's doors are always open.
So, what are you waiting for?
Call 0411 034 888 or send a message via the contact form today.
We look forward to welcoming you to a rehearsal soon!
(Musica rehearses in the Auditorium at Coorparoo Secondary College on Thursday nights during the school term. Sign-on is from 6:30 pm and rehearsal runs from 6:45 pm to 9:15 pm.)